WESTERN APPAREL & Related items are available in our

NUMBER MAGNETS
NUMBER MAGNETS

by "ORNAMENTS" & What Winners Wear....unique!
Select BLING, COLORFUL, or SUBDUED ...handcrafted with strong "rare earth" magnets,
these magnets for your back numbers come gift-boxed
Check our Ebay and Etsy stores for CURRENT SELECTION!
ONLY $25 .... includes SHIPPING!
www.etsy.com/shop/EquusArt
www.ebay.com/str/whatwinnersweartemp


Scully Navy Blue jacket
Choose from NEW & GENTLY USED Western Show Apparel
PRICED RIGHT!
look in our Ebay store under WESTERN
Don't see what you're looking for? Please email or contact
Carol....it might not be listed yet!
carol@whatwinnerswear.com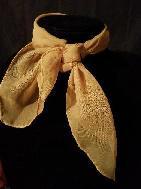 Medium Gold Neck Scarf
NECK SCARVES and other ACCESSORIES
for Men & Women!
go to our Ebay store and look under
ACCESSORIES or WESTERN WEAR!
We also may have BELTS, BUCKLES, BOOTS, & HATS
available....don't see what you're lookin' for? ASK!